Want to finance a car but don't know where to start? Begin your journey at Matthews Kia of Greece for a simple auto financing process. Our experienced auto sales team works hard to find competitive loan rates for Upstate New York Kia enthusiasts in the area. When you visit our Kia dealership near Greece, our team is committed to helping you find the Kia Soul, EV6 or Certified Pre-Owned vehicle that jumpstarts your next adventure.
Our Kia finance specialists recognize how important it is that you feel confident when you purchase a new Kia Sorento SUV or Forte sedan nearby. That's why, no matter which car you're interested in, our team provides a seamless and efficient financing experience. Take a look at our finance FAQ, then stop by our local Greece Kia dealership to get started!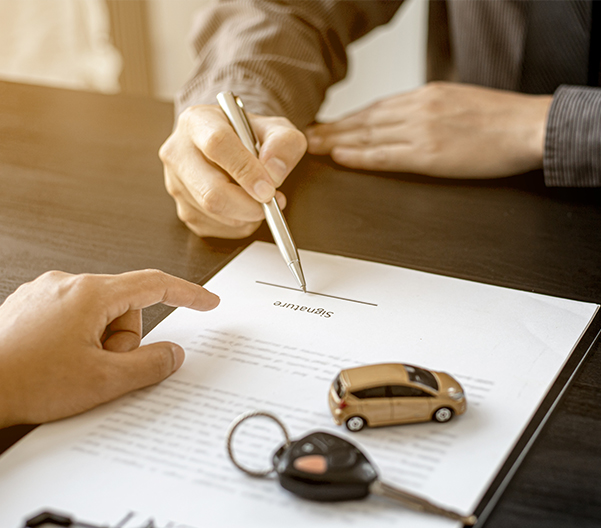 Car Loan & Kia Financing FAQs
Should I finance a new Kia or a used car?
When choosing between a new or pre-owned vehicle, you must take your financial situation and personal preferences into account. New cars offer advanced technology and features at a higher price, while pre-owned vehicles are typically lower in cost and allow you to stretch your dollar. Be mindful of your budget and the vehicle's condition to make the most suitable choice for your situation.
How much should I put down for a new Kia or used car?
The down payment needed for financing a new Kia or pre-owned vehicle may vary. Generally, providing a more substantial down payment can reduce your monthly payments and the total auto loan interest you'll accumulate during the loan's term.
How long can I finance a car?
Although auto loan durations can vary, most lenders usually offer loan terms spanning 36 to 72 months. Prolonged Kia loan periods result in lower monthly car payments but can ultimately lead to increased interest charges over time. It is important to find the right balance between the overall cost of the car loan and your monthly budget.
What's a good interest rate for financing a car?
Several factors determine auto loan interest rates, including your credit score, loan term and the vehicle's age and condition. Generally, a higher credit score leads to lower Kia financing interest rates.
Kia Financing in Rochester, NY
If you're planning to upgrade to a new Kia Sportage or are a first-time car buyer seeking a pre-owned vehicle, our Rochester Kia dealership is ready to assist you throughout the entire journey. Should you have any other questions, don't hesitate to contact Matthews Kia of Greece. We look forward to helping you finance a new or used Kia in New York.